If you are interested in serving as a peer-reviewer/referee for AMIS, please contact our Editor-in-Chief at amis@natural-s-publishing.com with your full contact information, your area of expertise and a list of your recent publications.
If you are selected to be a reviewer/referee, your name will be included in our list of potential referees. When a manuscript submitted to AMIS matches your interests, one of our editors will contact you with the paper. Please respond promptly to the Editors
message asking whether you are willing to referee the paper. If you have other commitments and cannot referee the paper in six (6) weeks, let him or her know immediately so that another referee can be chosen. If you can referee the paper, please confirm.
We would like to express our sincere thanks to our peer reviewers who helped to ensure the high standards of the Applied Mathematics & Information Sciences. The informed opinions of referees, relayed in a timely manner, are critical to our editorial process.
Review Steps
All manuscript will be assigned to more than one reviewer through 5 steps. As soon as we receive an article, the Editorial office will Pre-Review your manuscript in one week. The officer will check whether the manuscript is valid and language is fluent and necessary factors are all included. The officer will also cross check the article in crossref database in order to avoid plagirsm. The following is a formal review process accomplished by other official reviewers for one month. It is decided by Editor-in-Chief in one week whether your manuscript is accepted or not. All submitted papers will be reviewed in about six weeks.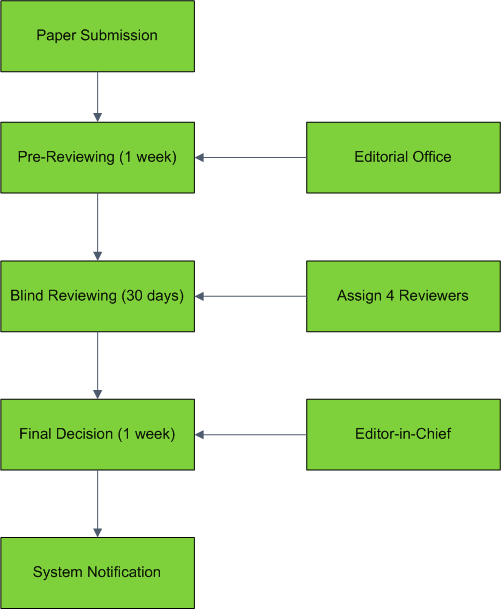 Type of Peer Review
This journal follows blind reviewing process, where both the referee and author remain anonymous throughout the process.
Formal Conditions of Acceptance
Each article submitted to us will be reviewed by at least 2 reviewers. Moreover the papers will be checked for linguistic consistency. Thematic review will decide whether to accept or reject according to the originality, significance for theory and practice, quality of content and presentation of submitted paper.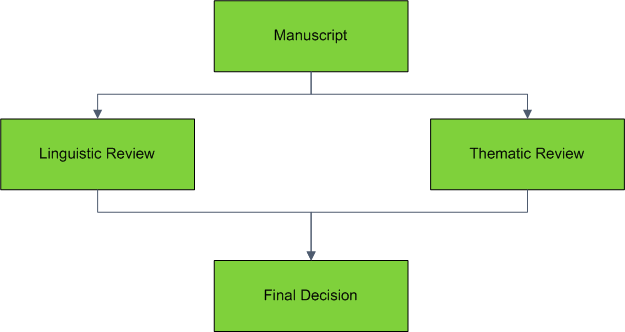 Plagiarism Policy
The editorial board is participating in a growing community of Similarity Check Systems users in order to ensure that the content published is original and trustworthy. Similarity Check is a medium that allows for comprehensive manuscripts screening, aimed to eliminate plagiarism and provide a high standard and quality peer-review process. 
Article types
Letters:

short research articles that report new research. As a guide, Letters should not generally be more than eight journal pages (or around 4500 words) in length.

Topical reviews:

articles presenting a snapshot of recent progress in a particular field.

Focus issue papers:

research papers published as part of a guest-edited collection centered around an emerging and highly topical field.

Perspectives:

commentaries on the impact of previously published work, or authoritative discussions on the future direction of a field, that are of notable interest to the community.

Technical notes:

brief, methods-based articles of a more technical nature, which make a useful and novel addition to the literature.