SSN 2636-395X (print)
ISSN 2636-3968 (online)
Editor-in-Chief: R. Kharabsheh
Frequency: 3 issues annually
There has been significant advances in knowledge management (KM) over the recent years and the pace of innovation of KM theory and practice shows no sign of slowing. However, the advancement in social media, healthcare innovation and small businesses require academics, practitioners, and policy makers to think beyond KM.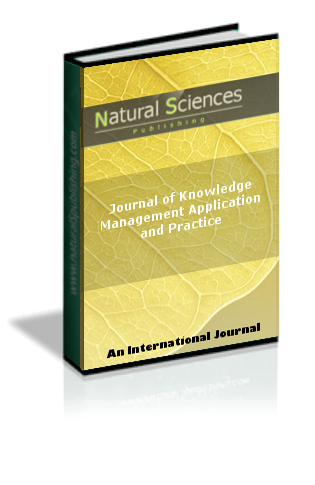 In this connection, this journal presents peer reviewed research articles and case studies to academics, practitioners, researchers, and policy makers concerned with advances in the field of Knowledge Management, its philosophy, practice, application, implementation and development. By challenging existing current assumptions and status quo, the journal seeks to stimulate, promote and shape the future of KM. The focus of the journal is on innovative advances in KM strategies and the application of theoretical concepts.
As such this journal publishes original research, case studies and practical information on KM, its associated disciplines like information management, organizational learning, knowledge creation, knowledge sharing, knowledge application and knowledge implementation by academics, businesses, philosophers and government.
Topics:
The journal welcomes material on a multidimensional aspect of KM, theory, policy, application or practice in the following fields:
KM philosophy

The future of KM - Beyond KM

KM strategies and business model innovation

KM in small business

KM and entrepreneurship

Innovation for prosperity

Healthcare innovation management

KM and ethical consideration in social media

Big data Governance in KM

Knowledge, digitalization and intelligence management

Globalization and innovation

Project management and knowledge management