Sohag Journal of Sciences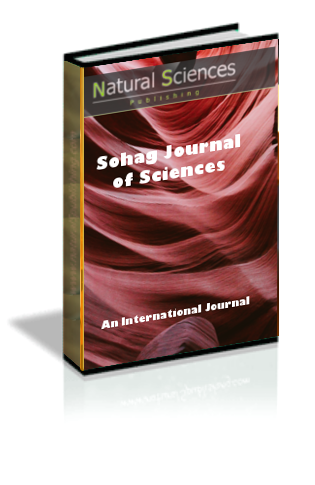 http://dx.doi.org/10.18576/sjs
Prof. Dr. Hussein Abdel-Hafez
Sohag Journal of Sciences (SJS) is a tri-annual journal devoted exclusively to publish refereed, well-written original
full-length research papers, short communications, and reviews.
SJS covers the full range of basic and applied sciences and in particular
concerned with
the new horizons in pure mathematics, applied mathematics,
statistics,
physics, biophysics, material science, chemistry, biochemistry, botany, microbiology, environmental science, zoology, geology, earth sciences, computer sciences, and engineering technology.
To attract researchers who are looking to submit their work to more subject-oriented journals where they will be read, appreciated and cited. The Journal offers a prompt publication schedule aiming for a publication speed of 60 days from submission until final publication.
All papers are refereed through a double-blind process.
Plagiarism is not tolerated at this journal. All manuscripts will be checked for originality using the CrossCheck database. For more information on CrossCheck please visit http://www.crossref.org/crosscheck.html
Founding Editor: Prof. Mahmoud Abdel-Aty