Sohag Journal of Sciences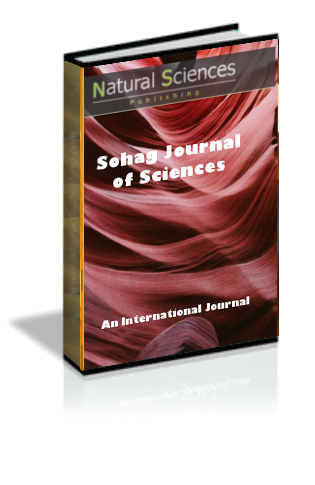 http://dx.doi.org/10.18576/sjs
Editor-in-Chief
Prof. Ahmed M. Soliman
Sohag Journal of Sciences is a tri-annual journal devoted exclusively to publish refereed, well-written original research and to provide a rapid forum for the dissemination of shorter articles on the latest research and developments. To publish research work on the applications of engineering, science and process principles to environmental problems in all media-water, air, and soil. This includes treatment and clean-up of all media, oil spill, environmental impacts, environmental fate and bio-degradation, mathematical modeling, and interdisciplinary research on environmental chemo-physio-bio-dynamics.
To attract researchers who are looking to submit their works to more subject- oriented journals where they will be read, appreciated and sited. To adopt a unique subject area of focus devoted onto the subjects on environmental dynamics in the broader aspects including oil environmental issues, in the bigger global/earthen environment. The Journal offers a prompt publication schedule aiming for a publication speed of 60 days from submission until final publication.
Plagiarism, or copying text or results from other sources, is unethical behavior and is not tolerated at this journal. All manuscripts will be checked for originality using the CrossCheck database. For more information on CrossCheck please visit http://www.crossref.org/crosscheck.html
Vol. 3 No. 2 (2018) is the final issue of this journal as the journal is merging with Sohag Journal of Mathematics.
The decision to merge the two journals was taken by managing editors of both journals during a journal review in late 2018. It was decided that the borderline between the two journals, was no longer meaningful due to the immense growth in the Mathematical Science research field.